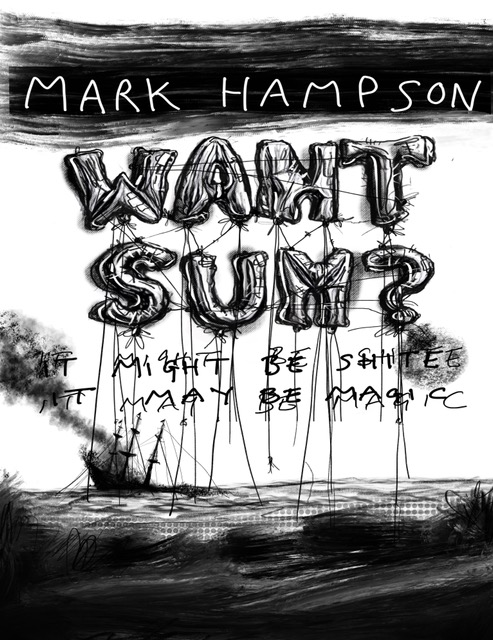 WANT SUM! It might be shite it may be magic
WANT SUM?… Is a site responsive arcade installation incorporating sound, sculpture, video and large format print works. The experience explores aspects of male desire and its violent and monstrous appetites, the flawed caprices of masculine identity and the exaggerated comic manifestations that this has on self definition and macho image projection. set against a broken soundtrack whose ambiance suggests aspects of his native planet, Thanet. Hampson takes us on a journey around the mutant alleyways of his mutant psyche. A repository of the unarticulated emotional flotsam and jetsam that lurk within.
Artist, Mark Hampson lives and works in Broadstairs. When he is not in his Thanet home studio he is Head of Fine Art Processes at the Royal Academy of Art in London. During his career he has exhibited widely and internationally with solo shows throughout Europe, Japan, Korea, in the USA and here in the UK.